ASHLAND Local firefighters conducted a trench rescue on Friday as part of a drill exercise in conjunction with Marathon Petroleum Fire Department.
The Ashland Fire Department and Marathon Petroleum Fire Department conducted a trench-training exercise, one of approximately six that they conduct throughout the year together.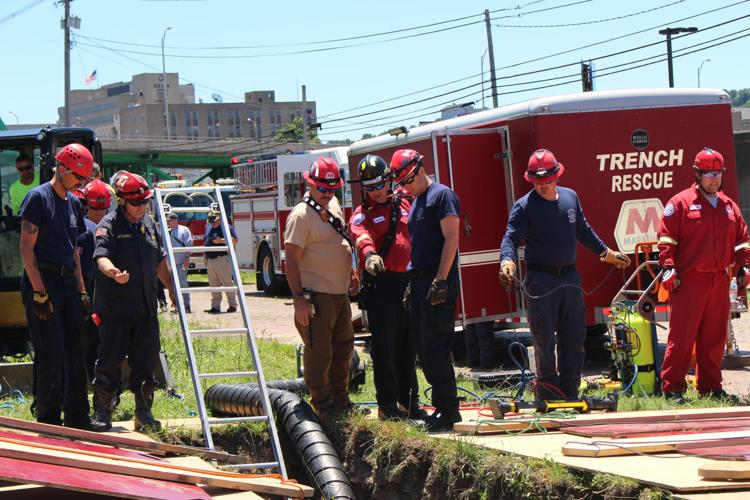 The Area Director for Occupational Safety and Health Administration, or OSHA, as well as the Partnership Program Manager for Kentucky Safe were in attendance as well for the training event, as part of a campaign for proper trench protocol and safety.
The exercise had a training doll in a seven-foot deep trench to simulate a fallen man, and Marathon Petroleum Fire Chief Chris Steel called dispatch to begin the training drill.
"Please respond to the drill tower here in Ashland for a trench rescue, I have one subject in a trench, a drill only at the drill tower," said dispatch. Shortly after the Ashland Fire Department responded on scene, quickly assessed the scene, then called Marathon Petroleum Fire Department to respond as well.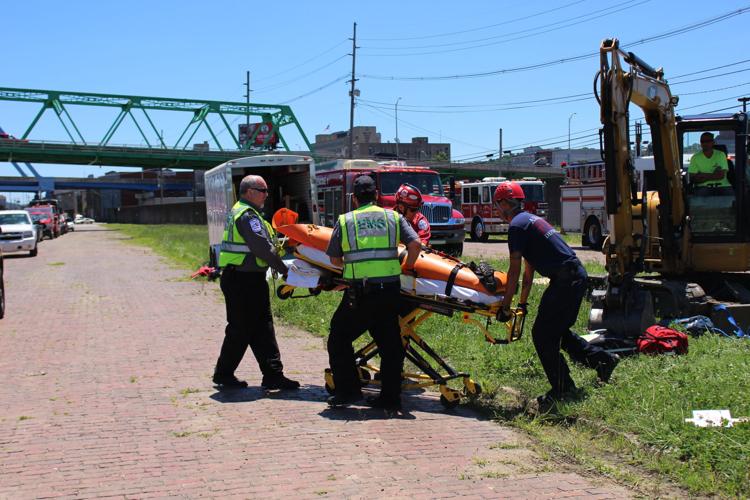 The firefighters first checked the perimeter of the trench for cracks in the soil, then marked it with spray paint.
"They are marking the cracks in the soil to identify if they are getting larger," said Steel. "Then they are going to lay down these sheets of plywood. That way when the workers are working here it allows them to evenly distribute weight without a collapse here."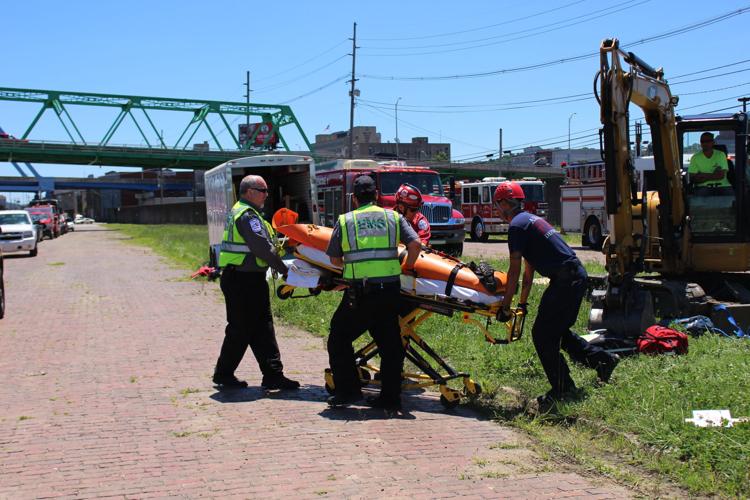 Another firefighter checked the quality of air in the trench, while a team worked with strong-backs to stabilize the trench. The firefighters worked as a team to package the patient and transport him safely out while emergency management services were on standby.
The trench-rescue overall took about 30 minutes.